Detailed Resumé
This detailed resumé is chronological to better portray Greg's evolution as a writer and editor from his days in journalism to his corporate experience and onto owning his own successful writing and editing business.
Journalism
Greg wrote for daily newspapers from 1968 to 1977, winning several newswriting awards from the Associated Press and United Press International and a Pulitzer Prize nomination. He also ran newsrooms in Michigan and Vermont in positions from city editor to managing editor.
Marshall Evening Chronicle • 1968-1970
Marshall, Michigan


Greg took a summer job at the Chronicle as a reporter and then stayed on to become at 21 the youngest editor of a daily newspaper in Michigan — a traditional Midwestern paper housed in a hundred-year-old building on main street with an ancient printing press and hot-lead type. News staff ranged between two and three people who worked night and day. The Chronicle was Greg's baptism-by-fire and school-of-hard-knocks rolled into one, where he learned deadlines and politics, page layout and interviewing, and plenty about writing.
Enquirer & News • 1970-1973
Battle Creek, Michigan


Greg's talent for digging deep, plus the quality of his writing, resulted in several prestigious awards, including a Pulitzer Prize nomination.
He won both top state Associated Press and United Press International awards in 1970 for a series on a reclusive Old Order Amish community in southern Michigan, years before the Amish became popularized. The Amish took him in for two weeks and he documented their lifestyle and beliefs in this landmark human-interest series.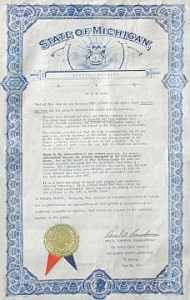 Greg won a top state Associated Press award in 1971 for an investigative probe into substandard housing in Battle Creek. This series was instrumental in the city launching a substantial urban-renewal project to upgrade several neighborhoods. As a result, the Michigan House of Representatives awarded Greg a special tribute for public-service writing.
A year later, Greg's investigative series "The Cost of Waste" garnered a Pulitzer Prize nomination for exposing how city government had colluded with Battle Creek's cereal industry to illegally pass millions of dollars in inflated sewage-treatment costs (resulting from the high sugar content of the factories' waste) onto unsuspecting residents. As a result, lawsuits were filed and the matter eventually was resolved in federal district court.
Rutland Herald/Vermont Press Bureau • 1973-1977
Rutland, Vermont


Greg held several positions at the Pulitzer-Prize-winning Rutland Herald, which was founded in 1792 and remains one of New England's most influential newspapers. He served as an investigative reporter and covered environmental matters and other state-government activities for the Vermont Press Bureau, an adjunct of the Herald and the Barre-Montpelier Times Argus. He was named the Herald's city editor and then promoted to assistant managing editor, with extensive editing, layout and newsroom production responsibilities. During his stint in Vermont, he also wrote articles for the Philadelphia Inquirer, Newsweek magazine, and the New York Times.
Marketing Communications
Greg moved to high-tech in 1977 and managed marketing communications departments for companies from start-ups to Fortune 500. He was instrumental in moving companies from print to Web-based marketing and held key positions related to corporate branding, employee communications, and process improvement. His writing and project-management skills garnered several marketing awards.
Alpine Datasystems, Inc. • 1978-1987
Portland, Oregon


Greg began at this software start-up as Director of Technical Writing and went on to become Director of Communications and a corporate vice president. He generated breakthrough advertising and promotional pieces – winning some of the Northwest's most noteworthy advertising awards – and wrote nearly 20 software user manuals and administrative guides. When Alpine grew to a multi-million-dollar firm and was purchased by a group of European investors, Greg was asked to serve simultaneously as interim marketing director for a sister company, SIMPLAN Systems of Chapel Hill, North Carolina, a supplier of financial-modeling systems.


Tektronix, Inc. • 1987-1999
Beaverton, Oregon
Wilsonville, Oregon


Greg's tenure at Tektronix was in three segments, two of them managing large communications operations for this major test-and-measurement industry leader, which was a member of the Fortune 500 at the time.
He began as Advertising Manager for the Visual Systems Group, which sold graphics workstations and color printers. He moved in 1991 to Marketing Communications Manager for the billion-dollar test-and-measurement division, with a marketing communications staff of 14 and $12 million fiscal budget serving 15 product lines. In 1996 he became a Corporate Communications Manager with responsibility for several employee-communications activities and other corporate-level initiatives.
During his years at Tektronix, Greg was responsible for budgets and staffing for advertising, public relations, trade-show support, direct marketing and promotional literature. He was picked for several process-improvement committees and led the corporation's first webmaster committee, which launched the Tektronix website in 1995. He also was a key player on a million-dollar Tektronix corporate identity and re-branding effort and then served as worldwide Corporate Identity/Brand Manager for four years.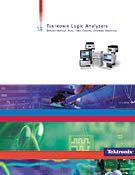 Agency & Freelance
Greg moved from the client side to the agency side in 1999 to help run an innovative marketing-communications agency. He left three years later as a marketing communications freelancer, feature writer, editor and consultant, with clients from sole practitioners to $2 billion corporations. In keeping with his lifelong interest in history, he also is contributing editor toEarly American Life magazine.
Wordsmith Communications, Inc. • 1999-2002
Portland, Oregon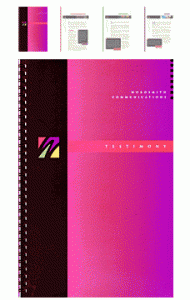 Greg joined Wordsmith as General Manager and was promoted in 2000 to president of this highly creative marketing-communications agency. He revamped the agency structure with a flexible strategic-partners program to handle more clients without increasing headcount, achieving a 60 percent increase in revenue to $2 million and dramatically improving gross margins from a staff of eight writers and designers. Wordsmith specialized in print, digital video, multimedia and Internet communications for 40 clients across a range of industries.
Gregory LeFever Writing & Editing • 2002-present
Oregon City, Oregon


Greg in 2002 became a sole practitioner for more personal autonomy. He has focused on writing and editing that benefit most from his wide experience: in-depth white papers, customer profiles, magazine articles, corporate reports, press releases, process-implementation materials, as well as some shorter brochure and advertising work. He also has done extensive writing for Early American Life magazine, where he is a contributing editor.
AFFILIATIONS

First Tech Credit Union
Greg has served ten years as a member of the Board of Directors of First Tech Credit Union, headquartered in Beaverton, Oregon. First Tech is nationally recognized as a technology leader in the credit-union industry and has $2 billion in assets and 180,000 members.
Wordsmith Communications
Greg also served from 1999 to 2002 on the Board of Wordsmith Communications.
Other Memberships
Greg for several years has been a member of the Oregon Friends of C.G. Jung and of the American Society of Dowsers.